moe.

The preeminent progressive rock band on the music scene today - a quintet of world-class musicians, whose creative output equals that of their longevity.

Seats currently available for Pharaoh Club members only. Join the Pharaoh Club http://www.egyptiantheatrecompany.org/pharaoh-club. No opening acts and no dance floor!


Event Showtimes:
Ages: All Ages
Thursday pricing: $43/House & Balcony, $53/Front of House, $65/Cabaret
Friday pricing: $49/House & Balcony, $59/Front of House, $70/Cabaret
Saturday pricing: $53/House & Balcony, $65/Front of House, $75/Cabaret
Tickets increase by $5 half hour before show time.
All sales final, NO REFUNDS!  Exchanges may be made for the same show, different date only.  Based on availability and 24 hours notice must be given to the box office prior to original ticket date plus price difference and $5 per ticket exchange fee.
Artist page: https://moe.org/
Wiki page: https://en.wikipedia.org/wiki/Moe_(band)
Videos: "32 Things" Live 2019 ; "Timmy Tucker" Live 2010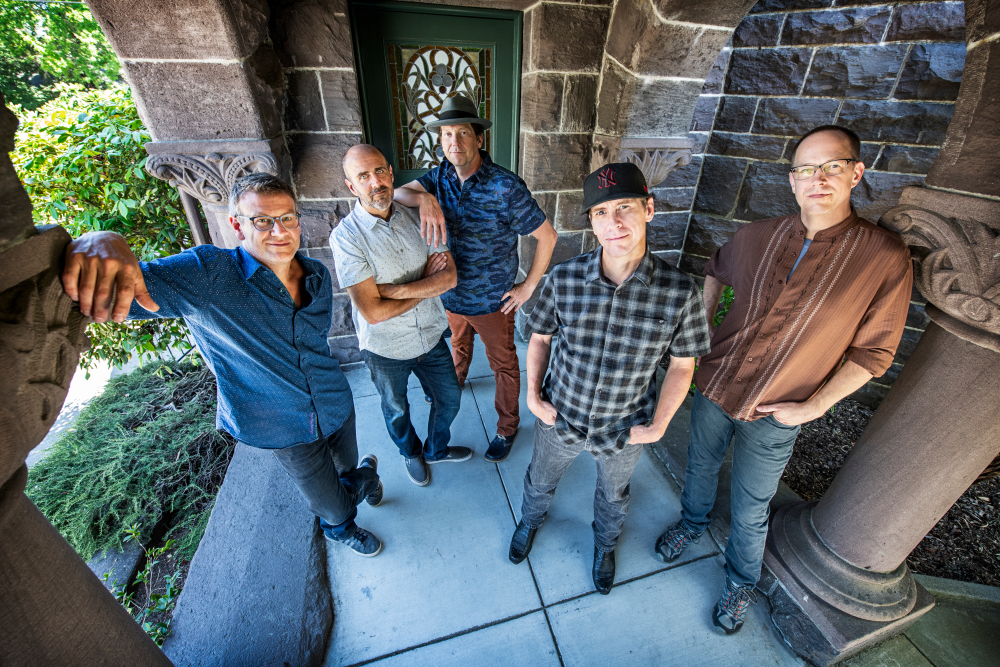 In a remarkable career that has touched three decades and produced a discography of 24 albums, the Sugar Hill Records recording artist of Al Schnier and Chuck Garvey on guitars and vocals, Rob Derhak on bass and vocals, Jim Loughlin on percussion and vibes, and Vinnie Amico on drums, continue to push the standard for performance art higher and further.
Whether touring around the globe, headlining music festivals, or sharing the stage with such diverse acts as the Allman Brothers, Dave Matthews Band, The Who, Robert Plant, Government Mule, or Blues Traveler, among many others, what keeps moe. at the forefront of the music scene is not only the energy and vitality of their music and songwriting, but the showmanship in which it is delivered. Their music is clever, melodic, refined, filled with "ferocious guitar riffs" and "intricate rhythms" (Relix); their performances are entertaining, mesmerizing, and epic.
From their humble, inconspicuous beginnings as a local bar band in Buffalo, NY, to headlining Radio City Music Hall on New Year's Eve, moe.'s journey has been one of hard work, perseverance, and dedication. Critical acclaim and a solid national and international fan base has resulted in a dedicated following that grows each year. Rolling Stone magazine named Chuck and Al among the top twenty new "guitar gods," The pair have been featured in Guitar World and Modern Guitar, Jim and Vinnie in Drum!, and Rob in Bass Player. The renowned guitar play between Al and Chuck has become the stuff of legend. The exceptional vibe and percussion work by Jim is brilliant. The understated bass play by Rob is masterful. The seamless, efficiency of Vinnie's drumming is extraordinary. Together, the five create a musical synergy greater than the sum of their parts.
The news about moe. keeps getting better, too, in the studio and on tour. A new album, their second on Sugar Hill Records, is set for a 2014 release. It follows the critically acclaimed 2012 release, What Happened To The LA LAs, and the 2010 Smash Hits, Volume One—a rerecording of some of moe.'s most endearing classics. The band's tour schedule is extensive, playing in venues, intimate and grand, from NYC to LA, San Fran to Atlanta, Chi Town to Bean Town, from Tokyo to Toronto, and across the Atlantic to Paris, Amsterdam, London, Hamburg, and Milano. Long a featured act at music festivals, they've performed and headlined at the likes of Bonnaroo, All Good, and High Sierra, in the US, and Fuji Rock Festival in Japan, and Burg Herzberg in Germany, to name a few; yet made time to promote and perform at their own festivals—Summer Camp, Snoe.down, and moe.down.
By all accounts, for this "legendary jam band," as Rolling Stone described them, moe. represents rock and roll at its best. Welcome news for the moe. faithful and the band's ever-expanding fan base. Even better news for the world of rock and roll, for moe. is just hitting their creative stride.