An Acoustic Evening with Shawn Colvin!

"The Grammy Award winning Singer/Songwriter brings her singular voice and mesmerizing guitar playing in a welcome return to our intimate stage!

Reduced priced ticket Thursday & Friday. Showtimes: 8pm Thur-Sat. 6pm Sunday.


Event Showtimes:
Ages: All Ages
Thursday pricing: $39/House; $49/Front of House; $60/Cabaret Table Seating
Friday pricing: $43/House; $53/Front of House; $65/Cabaret Table Seating
Saturday & Sunday pricing: $49/House; $59/Front of House; $70/Cabaret Table Seating
Tickets increase $5 half hour before show time.  All sales final - no refunds!  Exchanges may be made for the same show, different date only.  Based on availability and 24 hours notice of original ticket date + $5 per ticket exchange fee.  
See box office policies.
Artist website: http://www.shawncolvin.com/
Wiki page: https://en.wikipedia.org/wiki/Shawn_Colvin
Videos: "The Starlighter" Off New Album ; "Sunny Came Home" Live Acoustic 2017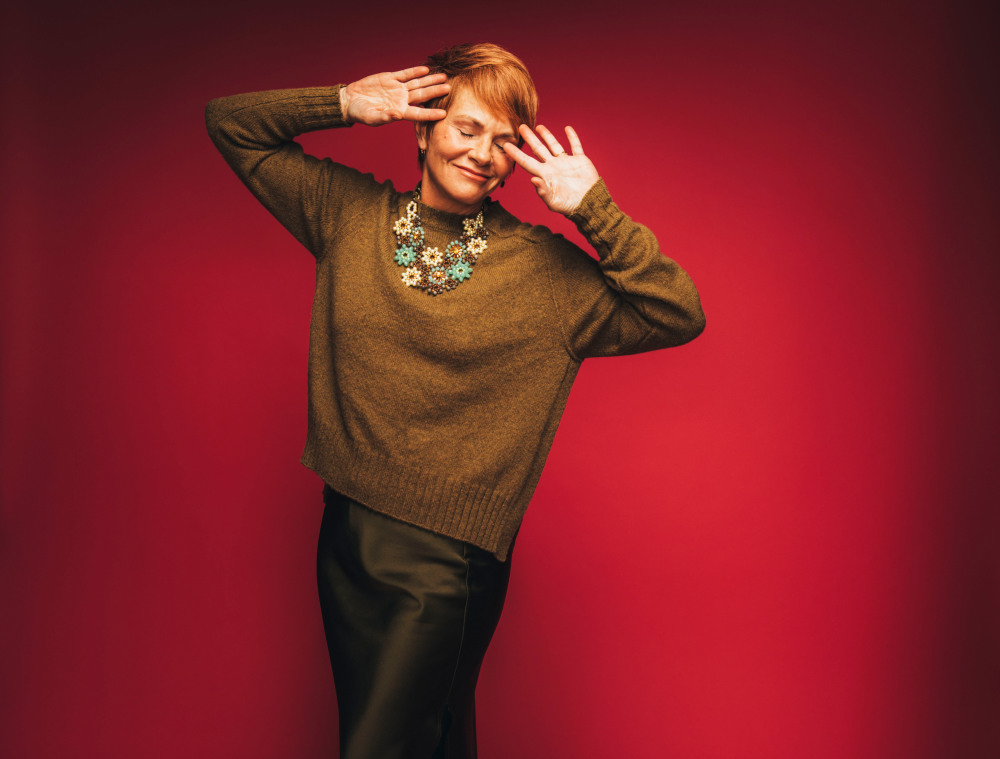 Shawn Colvin won her first GRAMMY Award for Best Contemporary Folk Album with her debut album, Steady On, in 1989. She has been a mainstay of the contemporary folk music scene ever since, releasing twelve superlative albums and establishing herself as one of America's greatest live performers. She triumphed at the 1998 GRAMMY Awards, winning both Record and Song of the Year for "Sunny Came Home." Her inspiring and candid memoir, Diamond In The Rough, was published in 2012. With the wit, lyricism, and empathy that characterize Shawn's performances, Diamond in the Rough looks back over a rich lifetime of highs and lows with stunning insight and candor.
Shawn's most recent solo endeavor, Uncovered, is the long-awaited follow up to fan-favorite Cover Girl. Uncovered includes masterful interpretations of songs by Bruce Springsteen, Paul Simon, Tom Waits, Stevie Wonder, Graham Nash and more. In June 2016, Shawn Colvin and Steve Earle united to release, Colvin & Earle, their acclaimed self-titled duo album.  Fueled by their longtime friendship, Colvin & Earle beautifully captures the pair's extraordinary chemistry and is a true standout in careers already filled with pinnacles and masterpieces. 
Shawn was recently recognized for her career accomplishments when she was honored with the 2016 Lifetime Achievement Trailblazer Award by the Americana Music Association. Presenting her with this prestigious award was Bonnie Raitt.  Said Raitt, "She's simply one of the best singers I've ever heard— and a truly gifted and deep songwriter and guitarist… She was groundbreaking when she emerged and continues to inspire me and the legions of fans and other singer/songwriters coming up in her wake"
Shawn Colvin's latest release is The Starlighter (Amazon Music), a new album of songs adapted from the children's music book "Lullabies and Night Songs."The Starlighters's 14 tracks are a mix of traditional numbers and children's standards, an elegant and graceful collection for listeners of all ages.