Marc Cohn

25th Anniversary Tour of his Grammy-winning platinum-selling debut record. Performing as a trio fans will hear a sequence of songs that have stood the test of time.

Reduced pricing Thursday


Event Showtimes:
Ages: All Ages
TICKETS: Thursday  $35 / $43 / $55
           Friday & Saturday  $39 / $49 / $65
TICKETS SOLD AT THE DOOR 30 MINUTES PRIOR TO THE SHOW ARE $5 MORE
TICKET SALES ARE NON-REFUNDABLE. SEE BOX OFFICE POLICIES
Artist website: http://www.marccohnmusic.com/home/
Wiki page: https://en.wikipedia.org/wiki/Marc_Cohn
Videos: Walking in Memphis ; True Companion Live ; Silver Thunderbird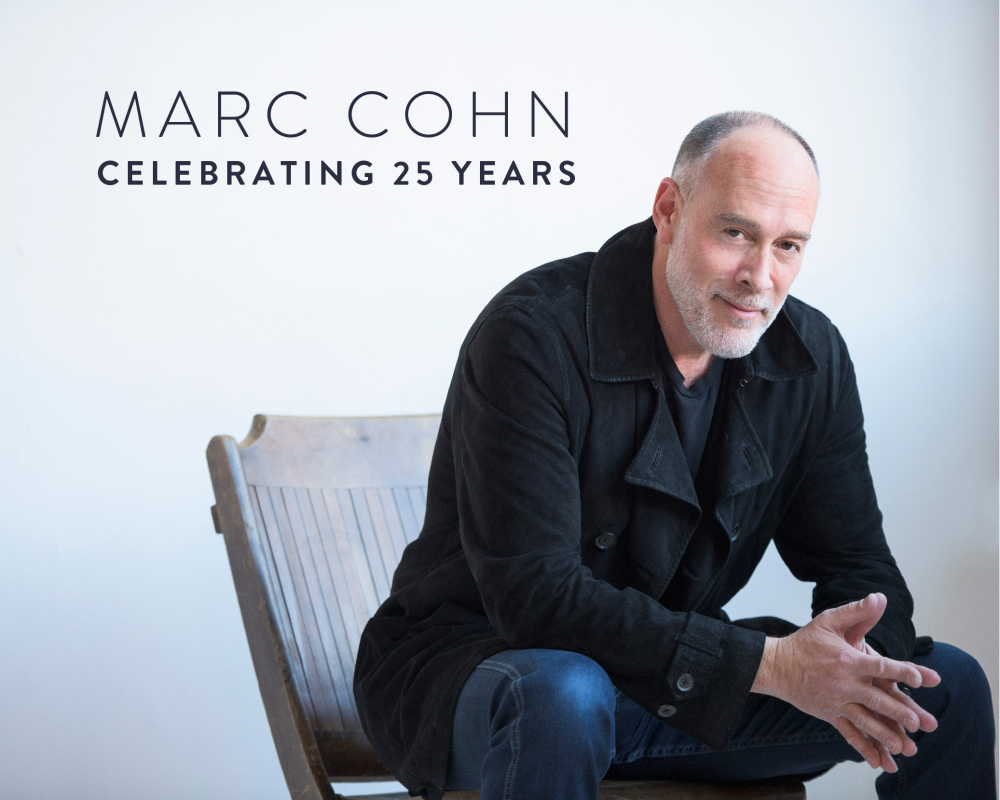 Marc Cohn is celebrating the 25th anniversary of his platinum-selling debut record with a series of very special concerts and Egyptian Theatre is one of the lucky spots on this tour.  Marc will be performing his Grammy-winning record in its entirety.  From the iconic opening track "Walking in Memphis: to the album closer "True Companion," fans will hear a sequence of songs that have surely stood the test of time.
After winning a Grammy for his soulful ballad "Walking in Memphis" Marc Cohn solidified his place as one of this generations' most compelling singer/songwriters, combining the precision of a brilliant tunesmith with the passion of a great soul man.  He's a natural storyteller, balancing the exuberant with the poignant, and able to distill universal truth out of his often romantic, drawn-from-life tales.