Robben Ford

One of the premier guitarists today, Ford has played with artists as diverse as Joni Mitchell, Miles Davis, Bob Dylan, and KISS.

Named in the "100 Greatest Guitarists of the 20th Century," he is currently touring his new release "Into the Sun," which debuted at #2. Performing as a trio - reduced pricing Thursday.


Event Showtimes:
Ages: All Ages
Thursday pricing: $23-House/$29-Preferred Front of House/$35 -Cabaret
Friday & Saturday pricing: $29-House/$35 - Preferred Front of House/$45 -Cabaret
(House seating: 7th Row Back, Preferred Front of House: First 6 rows, Cabaret: Tables at front of stage.  You may bring in food and non-alcoholic beverage for your table)
This is advance pricing, tickets go up $5 half hour before show time.
ALL SALES FINAL, NO REFUNDS!  Exchanges may be made based on availability and subject to $5 per ticket fee.  All exchanges must be made by calling the box office.
Artist website: http://robbenford.com
Wiki page: https://en.wikipedia.org/wiki/Robben_Ford
Video: Robben Ford 2016 VisioninMusica & Live version of "Freedom"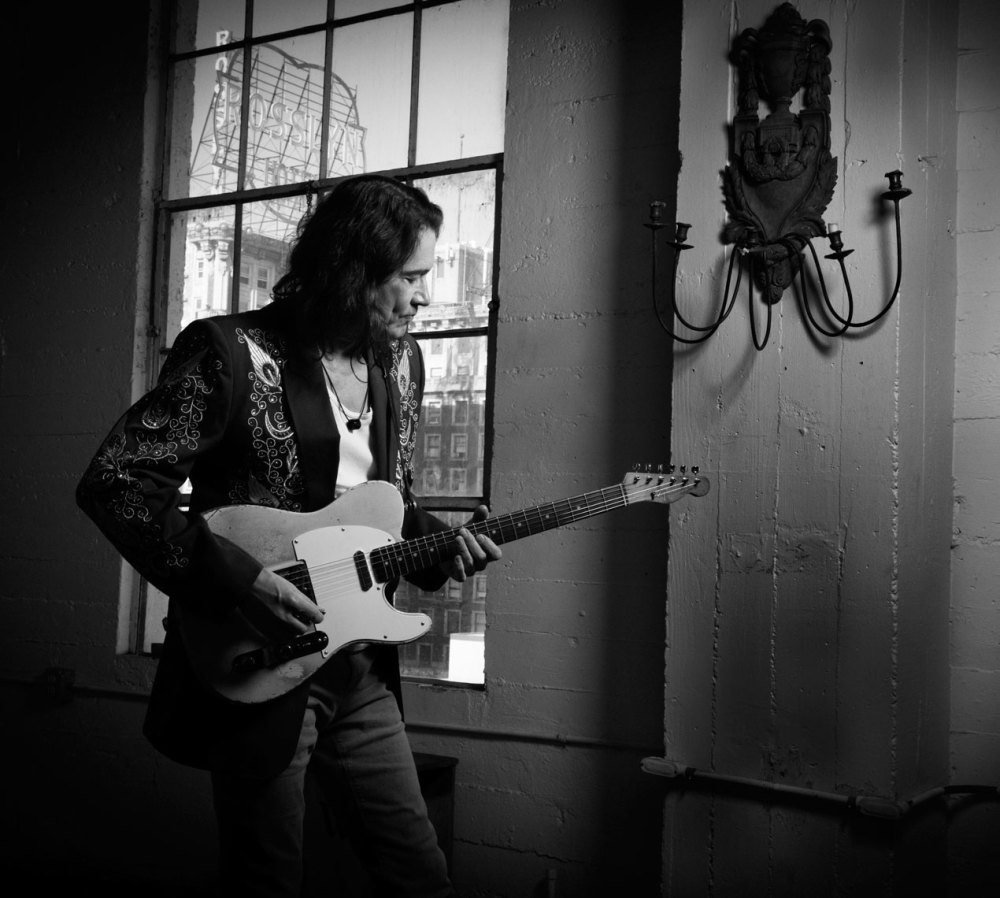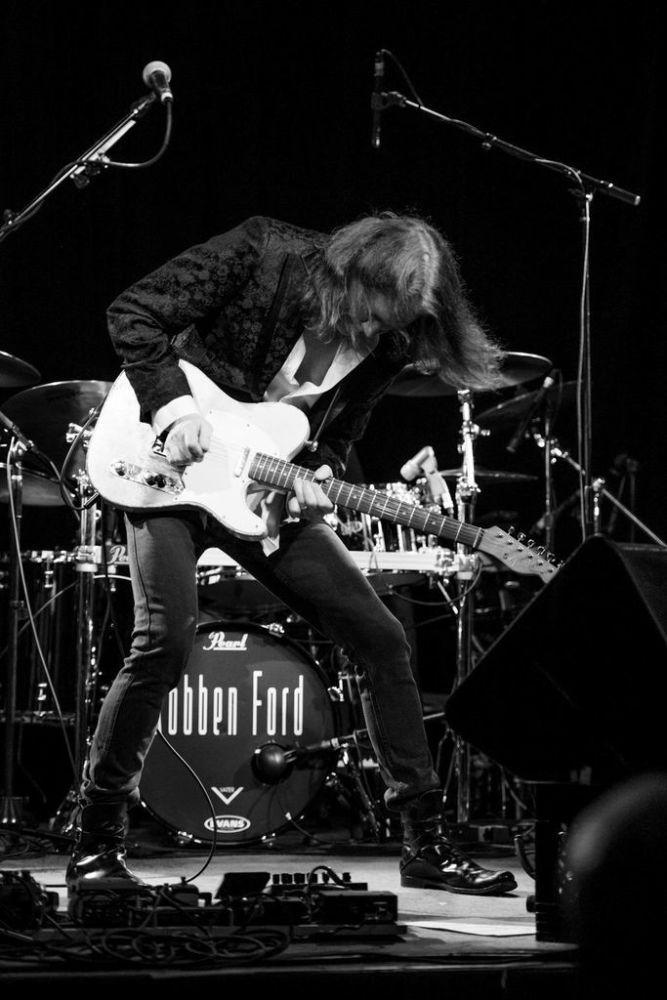 ROBBEN FORD is an American blues, jazz and rock guitarist. He was a member of the L.A. Express and has collaborated with Miles Davis, Joni Mitchell, George Harrison, Larry Carlton and Kiss. He was named one of the "100 Greatest Guitarists of the 20th Century" by Musician magazine.
Ford's band was hired to play with Charlie Musselwhite.[1] and recorded two albums The Charles Ford Band and Discovering the Blues. He recorded two albums with Jimmy Witherspoon[3] called Live and Spoonful. In the 1970s, Ford joined the jazz fusion band, L.A. Express,[1] led by saxophonist Tom Scott. In 1974 the band supported George Harrison on his American tour and played on the Joni Mitchell albums The Hissing of Summer Lawns and Miles of Aisles.[1]
After leaving the L.A. Express in 1976, Robben Ford recorded his solo album, The Inside Story with a band that later became the Yellowjackets.[1] In 1982, Ford was one of several guitarists who appeared on the KISS album Creatures of the Night, playing lead guitar on the songs "Rock And Roll Hell" and "I Still Love Yo
Ford worked briefly with Miles Davis in 1986;[1] and can be heard on Davis' Montreux box set. Ford released his album, Talk to Your Daughter in 1988. He joined Philippe Saisse, Marcus Miller and J.T. Lewis in the cast of The Sunday Night Band for the second and final season of the late-night NBC television program, Sunday Night in 1989.[4] In the 1990s he released the albums, Robben Ford and the Blue Line, and Tiger Walk.
Robben Ford has received five Grammy Award nominations[5] and was named one of the "100 Greatest Guitarists of the 20th Century" by Musician magazine.[6] He credited pianist and arranger Roger Kellaway and saxophonist and arranger Tom Scott, whom he met while playing for Joni Mitchell, as a major influence on his musical development.
GUITAR LEGEND ROBBEN FORD'S NEW ALBUM INTO THE SUN CAPTURES HIS CONTEMPORARY SONGWRITING MASTERY
Guitar virtuoso Robben Ford's new album Into The Sun shines a bright light on his artful, contemporary songwriting and the stunning playing that's made him a favorite foil of Miles Davis, Joni Mitchell, George Harrison and other legends.

The five-time Grammy nominee describes the 11-song set as "one of the top recordings I've ever done" — a staggering observation considering his extensive discography, which embraces more than 35 albums under his own name and with his various bands. There's also Ford's session and sideman work, which includes hundreds of concert appearances and albums by Bonnie Raitt, Barbara Streisand, Charlie Musselwhite, KISS, Ruthie Foster, Jimmy Witherspoon and Rickie Lee Jones.